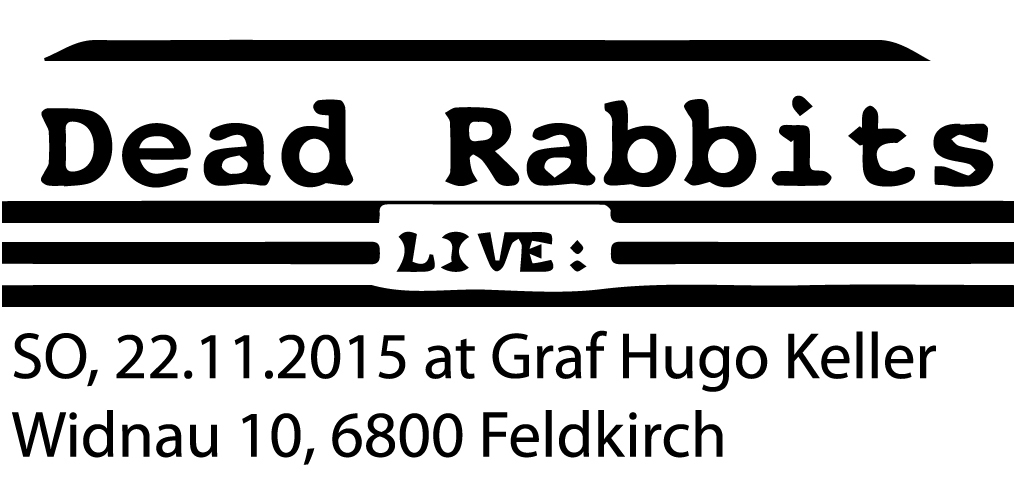 Dead Rabbits (uk) & The Holy Spirit Of Nothing (aut) @Graf Hugo Keller
DEAD RABBITS (UK) Signed Fuzz Club Records,
'Dead Rabbits' are a rock'n'roll band, imagine if 'The Chocolate Watch Band' met 'Jesus and Mary Chain' whilst 'The Brian Jonestown Massacre' were sat in the corner eating cake with 'My Bloody Valentine'. Forming in 2011 the band have since gone on to release two full length albums and 6 EPs, as well as playing live shows across Europe with the likes of 'The Warlocks', 'Yuck', 'Band Of Skulls' and 'The Black Ryder'.
The Holy Spirit of Nothing is an austrian six-piece-neo-psychedelic-band consisting of three guitars, bass, drums, organ, percussion and two vocals.
Eintritt: 10€
Wann: 22.11.2015 ab 20 Uhr
Wo: Graf Hugo Keller, Widnau 10. 6800 Feldkirch