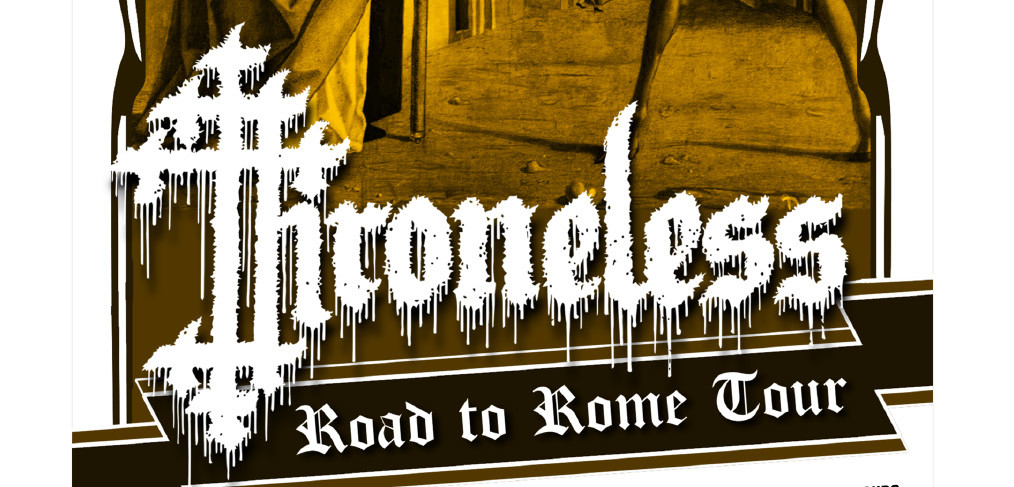 Throneless Road to Rome Tour 2015 Support: Cumin im Graf Hugo Feldkirch
Throneless is a doom metal band from Malmö, Sweden, that through heavy downtuned fuzz, monotone and medative riffs focuses on waking people up from the masshypnosis we call society.
"We adapt our minds to someone elses vision of a life, that clearly doesn't benefit anyone but the ones on top of the pyramid. And since we're taught that this is the only way of living, kicking downwards and licking upwards, we waste our golden years at some worthless job, to save up some worthless money and buy amplifiers so that we can express how much we fucking hate everything"
In April 2015 after hours of jamming, Throneless recorded and produced 4 tracks that turned into their self titled debut album.
Throneless have signed with Heavy Psych Sounds for the physical release on CD & LP in October 2015.
Support:
Cumin
ist eine postgrunge / stoner / hardcore / country / noise / rock band aus vlbg und eignet sich besonders dafür fleischgerichte zu würzen.
Bandcamp